Main content starts here, tab to start navigating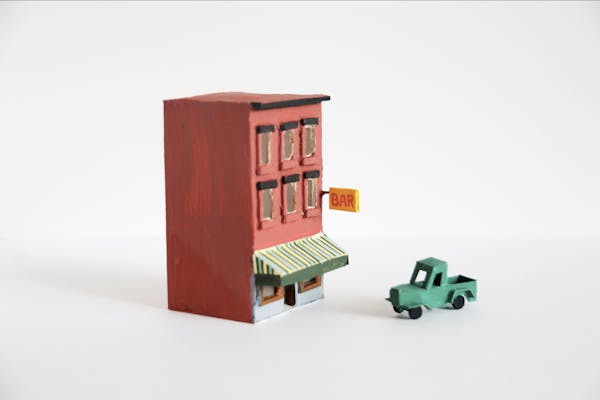 Tetsuro Hoshii: Heart Needs Home
Heart Needs Home | Artist Statement by Tetsuro Hoshii
This place is also known as an institution for artists and musicians to meet together and discuss art and life. This is how I get hooked here and keep myself creative.
My solo exhibition is called "Heart Needs Home". The title comes from one of the movie props "Next Stop Wonderland" (1992). This movie is full of Bossa Nova music and always makes me feel saudade for my life in Boston (and funny Jon Benjamin was so young!). When the main character lost her navigation in life, she always opened her lost father's poem book Heart Needs Home.
Sunny's makes us feel like a home. In the past two years since the pandemic started, everyone's lives have been changed. I made art based on what happened to my life these two years. My trauma and wounds were transformed into artworks, to find the clue of a solution. We all experienced darkness, but it's time to shine awake from hibernation. And I think the key is home —wherever you feel warm, cozy and welcomed.