Main content starts here, tab to start navigating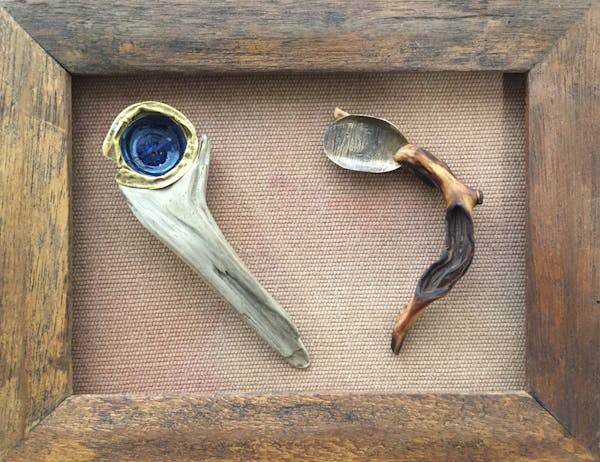 Kathy Dragomer: What is Left is Found
Kathy Dragomer: "What is Left is Found"
On view December 6th - January 10


It is my pleasure to present the art work of my mother, Kathy Dragomer.

My mother's work is a kind of alchemy. A fallen branch, a fuse, a bottle brush, a jawbone, a dried root, a hair clip -- her material list reads like a poem, or rather, like a spell.

She always collecting and transforming. All around her workspace are half-recognizable objects repurposed, renewed, reassembled in forms that gesture towards utility, a tool for a task not yet imagined.